THE VENUE
YOUR EVENT
DESERVES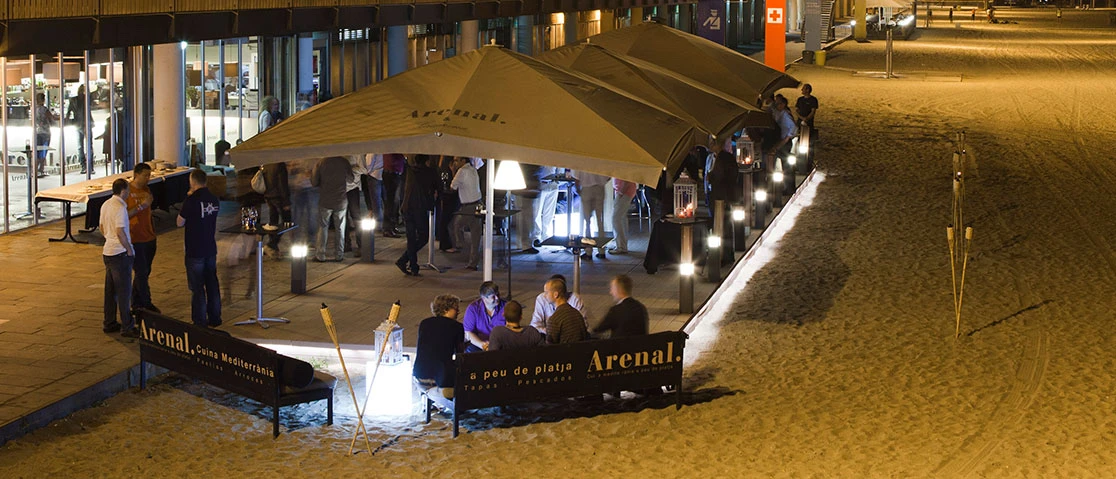 THE VENUE
YOUR EVENT
DESERVES
DO YOU WANT TO ORGANISE AN EVENT?
AT GRUP ARENAL WE ORGANISE EVERYTHING FOR YOU
TO ENJOY A UNIQUE AND SPECIAL EVENT
Are you looking for a restaurant that will help you organise the perfect event for your clients?
Do you want to arrange an exclusive event with your Company?
Do you need a private space to organise a reunion or unique dinner with your Friends?
Tell us your ideas and we will do everything to help you make them a reality!
We organize all kinds of Events so that you can enjoy unforgettable moments in our restaurants. Among which we can highlight the organization of:
Weddings
Communions
Christenings
Birthday parties for all ages
Private parties
We prepare everything to make your event a success!

Interior
90 people – seated
150 people – cocktails
Exterior
110 people – seated
150 people – cocktails
Contact:
info@arenalrestaurant.com

+34 932 21 08 10

Passeig Marítim Barceloneta, s/n
08003 Barcelona
Interior
90 people – seated
180 people – cocktails
Exterior
110 people – seated
200 people – cocktails
Contact:
info@xupxuprestaurant.com

+34 932 24 03 53

Passeig Marítim Barceloneta, s/n
08003 Barcelona