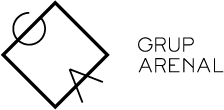 THREE RESTAURANTS IN BARCELONA, THREE EXPERIENCES

Located only two hundred meters away from each other, our Restaurants are situated in the same area of Barceloneta beach. This way you can enjoy with every sense, the Mediterranean sea.

In addition to being an idyllic location, you will have the opportunity of enjoying a cuisine rich in flavours, where specialities with the flavours of the sea truly stand out.
Quality gastronomy, unique events.
Since the first day of opening, all of our restaurants have put all their efforts into serving the best rices and paella in the city. In addition, at Group Arenal, we know how to create tasty seafood specialities and produce suggestive and refined recipies that will bring a pleasant surprise to the diner. To ensure this happens, we have a close relationship with the Fishermen Association of Barceloneta. This great collaboration provides us with top quality products and the values of a culture that we like to pass onto our dishes.